POLISHED CONCRETE FLOOR SOLUTIONS
Polished concrete is much more than just aesthetically appealing to the eye! Polished concrete floors provide numerous benefits:

 Provides more resistance to abrasion than unfinished concrete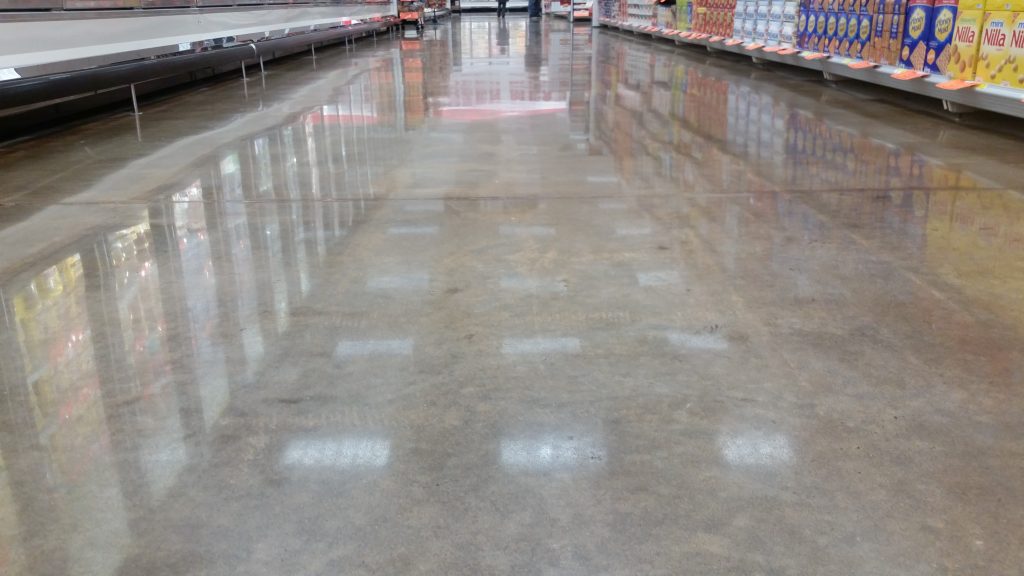 Polished concrete resists the marks left by  hand trucks and forklifts.
Polished concrete is also more resistant to heavy foot traffic commonly associated with institutional, commercial, and retail space.

 Polishing concrete helps create a more level surface

 Minimum maintenance and a long life cycle
Polished concrete floors are easy to clean, requiring only a moist mop to remove unwanted debris. The polished surface also eliminates the need for applying costly coatings or waxes.

 Very strong, hard, dense surface that helps resist absorption
Helps resist staining from oil, chemicals, and other unwanted spills that commonly occur in industrial environments.

 Polished concrete floors do not lift, peel, or flake
Polished concrete floors can be decorated, stained, and shined to your preference and needs.
For additional information: Please contact the flooring experts at Whitco today! We can personalize solutions to best meet your facilities needs.