COMMERCIAL FLOOR MANAGEMENT AND PREVENTIVE MAINTENANCE
In harsh commercial and industrial environments the floor endures a beating like no other component of your facility. The constant wear and tear conflicted by heavy foot traffic and forklifts can quickly deteriorate the surface of your floor. Joints can lift and damage equipment and create trip hazards. Dust is a constant battle in these environments as well.  Whitco has a vast amount of experience dealing with these unique issues associated with these environments and offer customized, long-term maintenance plans designed to keep your floors in optimal condition.
Solutions for
Deterioration due to heavy foot and forklift traffic
Dust
Lifted Joints
Spills/Stains
Proper Cleaning Solutions
And More
ONLINE FLOOR MANAGEMENT PLATFORM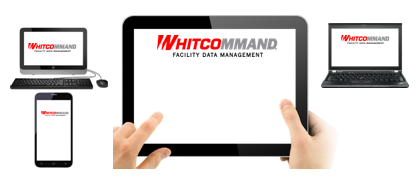 Whitco grants clients access to a unique easy to use online floor management platform called "Whitcommand". This technology gives you and others on your team the opportunity to remotely track and manage your floors all from the click of a button.
Get the services you need, when you need them! All from the click of a button.
Access to flooring reports, recommendations, service history, and much more
Discover the Whitco Way! Contact Whitco Flooring Today!